Share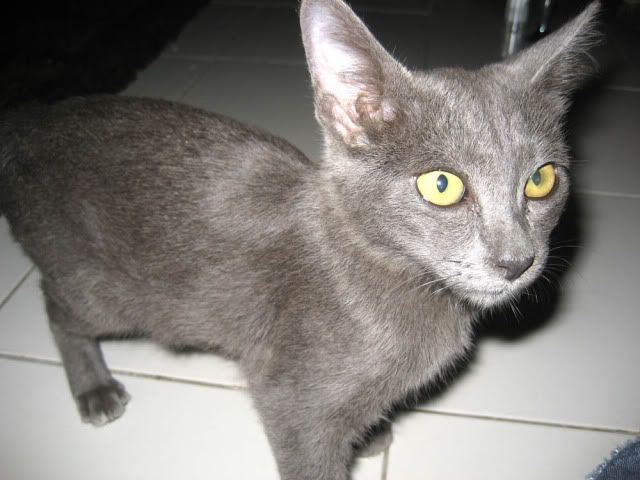 15th? 16th? 17th?..

Dont know when this will be end. I dont plan this but MOST times, what you plan and what you get are two different things.. We plan but God decides..

That weekend while cleaning up my cat cages at my front yard, my chinese neighbour from the other block confronted me with a kitten in his arm.

"I managed to catch this guy. It must be yours", he said.

"I dont think so friend, I have all my 13 cats here", i claimed.

"Err what should i do with him? he always come and lingers at my house. I thought it's yours and waited for you to come over when searching for him.. as usual (he was referring to Musyang)," he chuckled.

I scratched my head while my other hand holding the water hose.

"Give it to me then. I can send him for adoption after deworm and vaccine later on," i said with my fake smile.

I put him in an empty small cage, gave him Science Plan kibbles and a fresh water.. together with small litter box. Hmmm it just fit him, like everything's planned.

My son questioned my action and asked whether i would like to keep him, if so, how to call him. The 1st name popped in my mind is SMOKEY.. or ASAP in BM. My son suggested - BATMAN.. Funny but cute hehe..

He is so cuddly with low-pitched voice and behaved. No crusty ears or noticeable flea. After two days i let him go roaming in my house. Amazingly with no major chaos or problem. Only with Betty who always hissing and growling, especially to her grown-up kids.

Last week i supposed to send him for deworming and 1st vaccine. I forgot it was a holiday weekend. I, then bathed him and sprayed frontline flea and tick control on his whole body.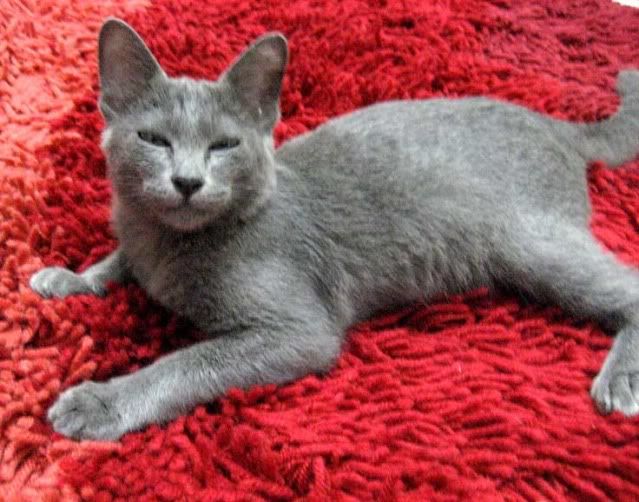 This week my nephew praised Smokey/Batman on his good manner.. My heart melts.. Yesterday he cuddled my arm near my belly with sweet purring.. hmmm..